---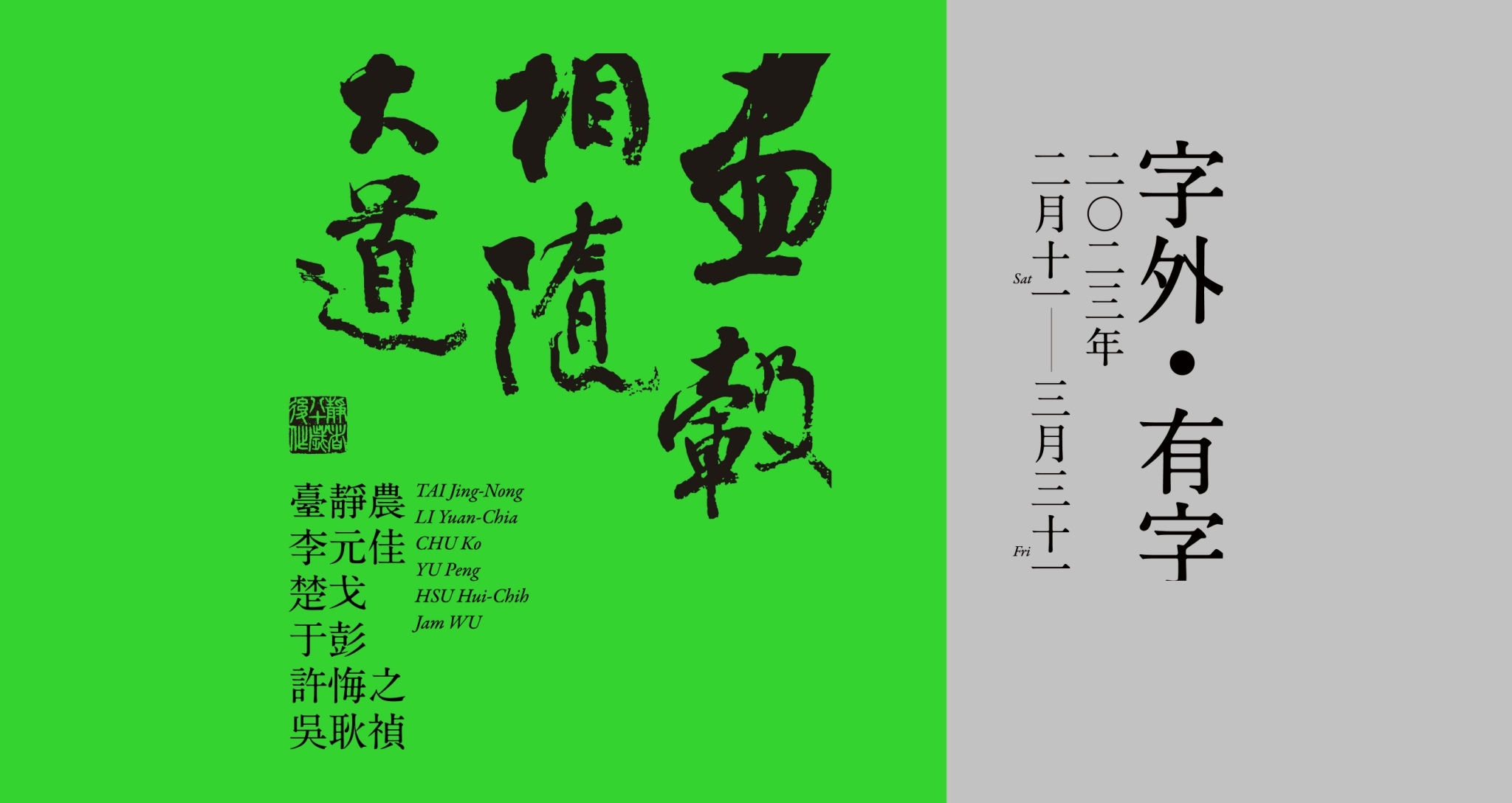 -TAI Jing-Nong
-LI Yuan-Chi
-CHU Ko
-YU Peng
-HSU Hui-Chih
-Jam WU
Chinese characters have form, sound, and meaning, and, when a literati writes, they are the lyrical expressions of their own temperament: for example, Xu Wei's brushwork in the late Ming Dynasty is wild and vivid, like ivy reaching into the sky; Ni Yuan-lu's are as elegant and extraordinary as wind-blown grass.
The spirit of T'ai Ching-nung's calligraphy is inspired by Ni Yuan-lu. His works have been much sought by collectors in recent years. His calligraphy encapsulates the spirit of both Shih-men Cliff's and Ni Yuan-lu's brushwork. Melancholy, vigorous and uninhibited, as if telling us: life is limited and life is tough. But, even handcuffed and fettered, human beings may still dance.
The paintings of these three artists, LI Yuan-Chia, CHU Ko, and YU Peng, are very distinctive. LI Yuan-Chia's works go beyond the conceptual and abstract inner space; words become his "poetic eyes" looking out upon the world. CHU Ko's works are often inspired from books containing poems. YU Peng's paintings also contain poems expressing feelings. His brush style is free with an unrestrained infinite imagination, and led directly to the creation of his "action calligraphy" series – words are not just words, paintings are not just paintings, dreams are not just dreams, and awakenings are not just being awake.
HSU Hui-Chih is a rising contemporary artist. His background as a poet and student of culture has furnished him with a deep sense of literature and an appetite for bold innovation. The long scroll painting of his exhibited "Book of Rollers" series presents the ink and expression of the Chinese characters and poems within the maximum mechanical limitations.
Jam WU presents his extraordinary style of contemporary art through paper-cutting and weaving techniques; some of his works use dictionaries, book pages, and old letters as bases to "resurrect" dusty words and give them new life. Through his keen poetry, a brand-new form is created, as if time itself were reversed to create fables with mythical power.
Words are not just words: words express meaning, communication, and a kind of transcendence—transcending limitations, transcending inertia, to reach further.
The subtext and beyond the words—is the free domain of the heart, surging waves, blooming flowers and chirping birds.
Time|2023.02.11(Sat.)-2023.03.31 (Fri.)
Venue|Liang Gallery, 1st Floor (No.366, Ruiguang Rd., Neihu District, Taipei, Taiwan
Opening Time|(Tue.-Sun.) 11:00am-6:00pm (closed on Mondays)