---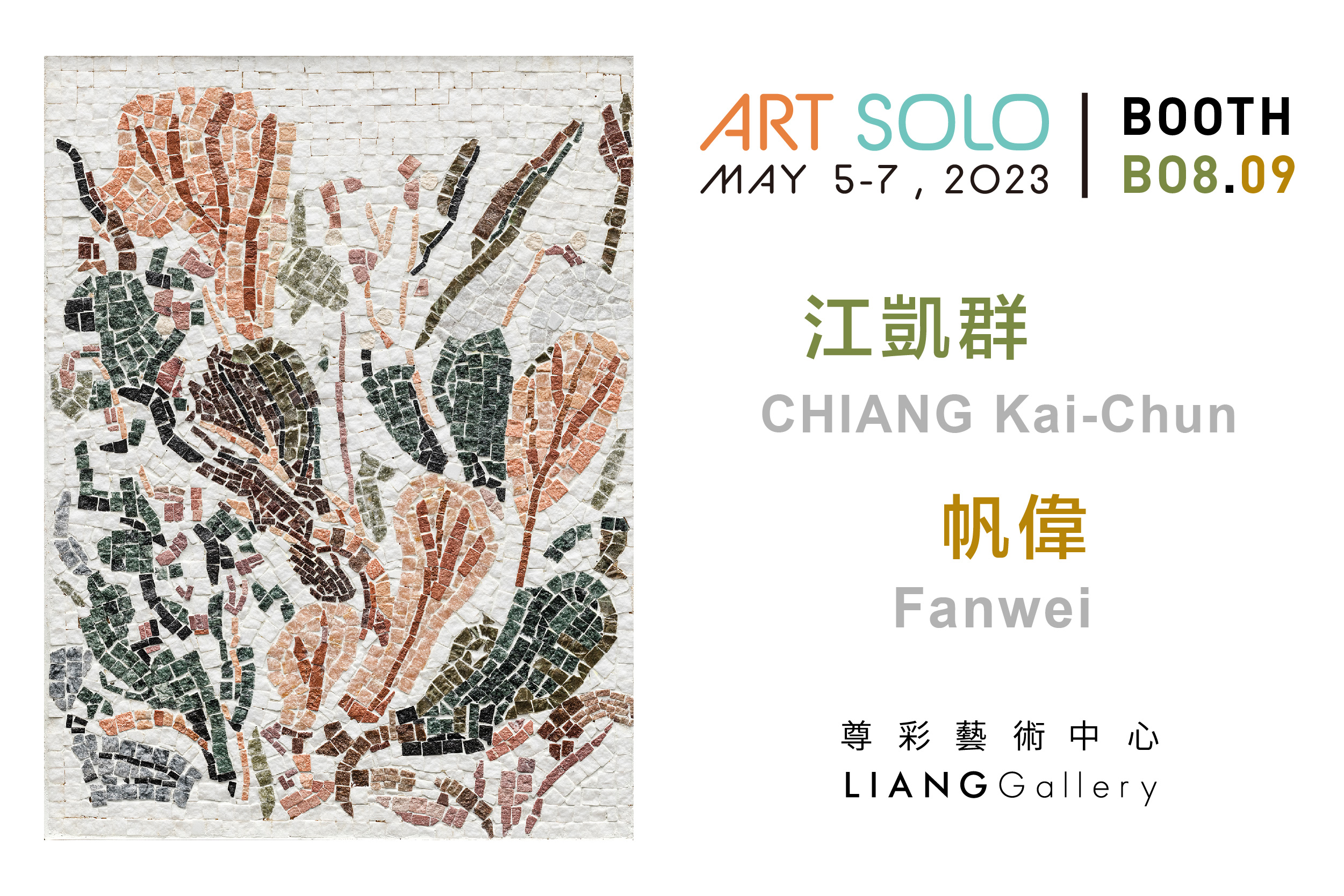 ▌Liang Gallery at 2023 ART SOLO
Liang Gallery is pleased to announce that it will participate in ART SOLO 2023 and present the wonderful works of the artists CHIANG Kai-Chun and Fanwei at the EXPO Dome, Taipei Expo Park, from May 5 to 7, 2023 (May 4 is the VIP preview day).
Unlike the solo exhibition held in the Taipei Fine Arts Museum in 2022, in which Chiang used objects to present a fragmented view of history, this exhibition at ART SOLO will incorporate the abstract concept of "inside and outside" to reflect the diversity of personal experiences, research and practice across different regions and cultures. The mosaic stones, including marble, limestone, serpentine, etc., allow the viewer to explore and trace the origins of these techniques as a comprehensive visual experience, creating a dialogue between the work and the artist and between the work and the viewer, reflecting contemporary life experiences.
The Fragmented Painting Series presented by Fanwei at ART SOLO emphasizes the natural texture of the paper material. The remnants of paper rolls of different years, large and small, are deliberately selected and assembled by the artist, rendering an interlocking freeze frame.
Liang Gallery is a leading private art gallery based in Taipei, Taiwan, dedicated to researching Taiwanese art history and promoting domestic and international exhibitions.
Liang Gallery at 2023 ART SOLO
▎Exhibiting Artists
CHIANG Kai-Chun- Booth B08
Fanwei- Booth B09
VENUE |
EXPO Dome, Taipei Expo Park
No. 1, Yumen Street, Zhongshan District, Taipei City
VIP PREVIEW |
2023/05/04 (Thur) 12:00-21:00
OPEN DAYS |
2023/05/05 (Fri) 11:00-19:00
2023/05/06 (Sat) 11:00-19:00
2023/05/07 (Sun) 11:00-17:00