---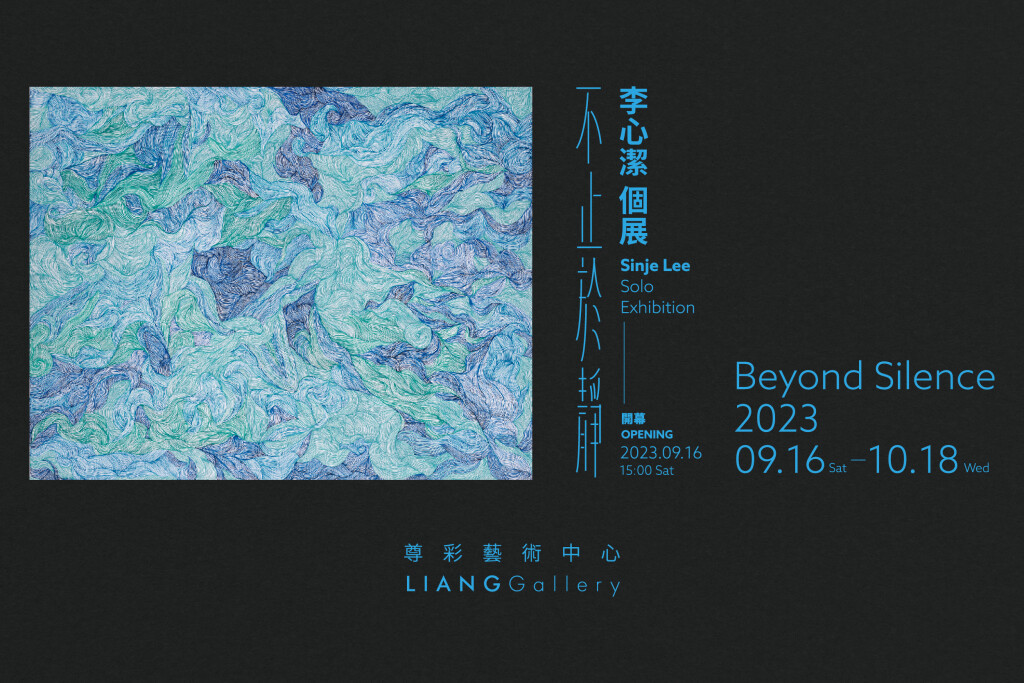 "Paintings and Words" —— Sinje Lee
Born in Malaysia in 1976, Sinje Lee is creatively active in different fields as a singer, actress, and art painter. Her latest solo exhibition, Beyond Silence, presented by the Liang Gallery in September 2023, will extend from Lee's previous work and share more of her creations that focus on her personal experiences in life.
Lee sees art as more than just a one-sided creative endeavor and expression but a multifaceted way of expressing oneself through various forms; therefore, through music, movies, and paintings, she continues to use art to engage in dialogues with herself and others. Painting is a pillar of support and an outlet for her when she's experiencing low points in life, and by picking up a paintbrush, she is able to express her thoughts and feelings that otherwise have no place of release. With each brushstroke, she also proceeds to meticulously sort through her thoughts and realizations about life and tries to make peace with and heal herself. In the quietude after the countless dialogues she's had with herself and with her thoughts gathered, a warm and steady power that stems from the deepest part of her heart is discovered.
The overlapping colors, lines, and brushstrokes in her artworks are interwoven into countless swirls, undulations, twists, and flows as if they were inextricably linked emotions. Facing the mutters or cries, the joy or sorrow in the depths of her heart, Lee leans on art to convert, interpret, and repeatedly reflect on her surging thoughts and then stores them in her richly exquisite and irresistibly infectious paintings. In Lee's own words, "In that world of colors, whether I mutter in whispers of darkness or light, the outcome would always be harmoniously calm. All that is not understood would become transfixed in the paintings as the pigments dry out." In the boundless world of art, Lee has found a place where she can speak her mind and embrace herself. Through her paintings, we can see and hear the words that she wishes to share. We sincerely hope to see you at the exhibition.
Exhibition Duration|2023.09.16 (Sat.)-2023.10.18 (Wed.)
Opening|2023.09.16 (Sat.)15:00
Venue|Liang Gallery, 1st Floor (No.366, Ruiguang Rd., Neihu District, Taipei, Taiwan)
Opening Time|(Tue.-Sun.) 11:00am-6:00pm (closed on Mondays)
About 'Beyond Silence'
Quietude
There is nothing left
But the soft caresses of a gentle zephyr
Light cuts through air and settles on life.
There is nothing left
But the boundless infinity
Infinity is beyond words.
Time, space, stillness
Past, future, disappearance
Not afraid, without fear
Non, nothing at all
Perceiving that all five skandhas are empty
Surpassing suffering and misfortune of all kinds.
Voidness
Everything is empty.