---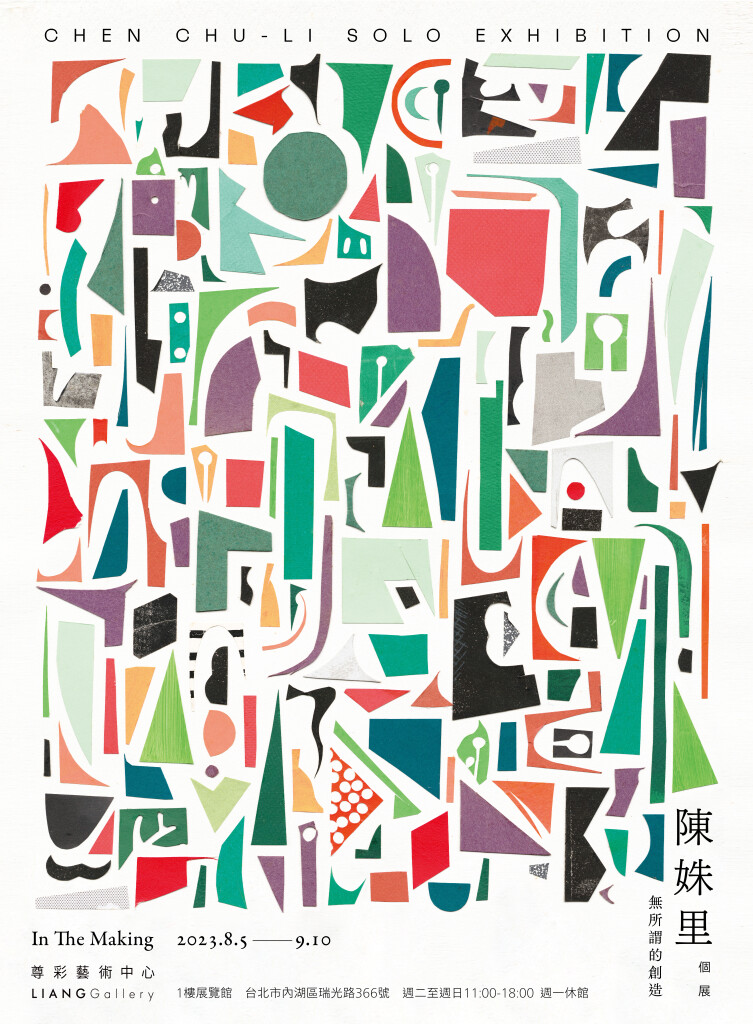 Liang Gallery is pleased to announce "In the Making" a solo exhibition by Taiwanese artist Chen Chu-Li from August 5th to September 10th. With expertise in collage, printmaking, and hand-drawing, Chen reconstructs the leftover materials from her previous picture book to engage in a form of painterly collages artistic works, with a view to offering a fresh perspective on the materials accumulated from her works for many years. The colors, shapes, and contours of the paper works displayed in this exhibition transcend their original roles and intentions and have become whole new artistic materials. The works of "All of the Sudden" and "Infinity" are made from Chen's rearrangement and reorganization, as well as incorporating the concept of continuous printmaking on fabric.
Chen said "I am fascinated by the unpredictable and unknown qualities of the medium", believing that "In the Making" introduces more variables and redefines her own creating experiences.
The exhibition opens with "Component-1″ and "Component-2″. Subsequently, in the artworks "Dreams," "Composition of Dreams" and "Construction", viewers can witness artist's proficiency in her printing and collage techniques from the level of coloring thickness and gentleness, as well as the arrangement, grain patterns and nail holes of the leftover materials. At last, in the echoing with pieces "Found Object" and "Playground," the blank spaces left by remnants come to life through small-scale ceramic sculptures, exploring the possibilities of transforming the plane into the three-dimensional. The exhibition promises surprises and joy. You are cordially invited to join us.
CHEN Chu-Li Solo Exhibition – In the Making
Exhibition Duration|August 5, 2023 (Sat) – September 10, 2023 (Sun)
Opening|August 5, 2023 (Sat), 15:00
Venue|Liang Gallery, 1st Floor (No.366, Ruiguang Rd., Neihu District, Taipei, Taiwan)
Opening Hours|(Tue.-Sun.) 11:00am-6:00pm (closed on Mondays)