---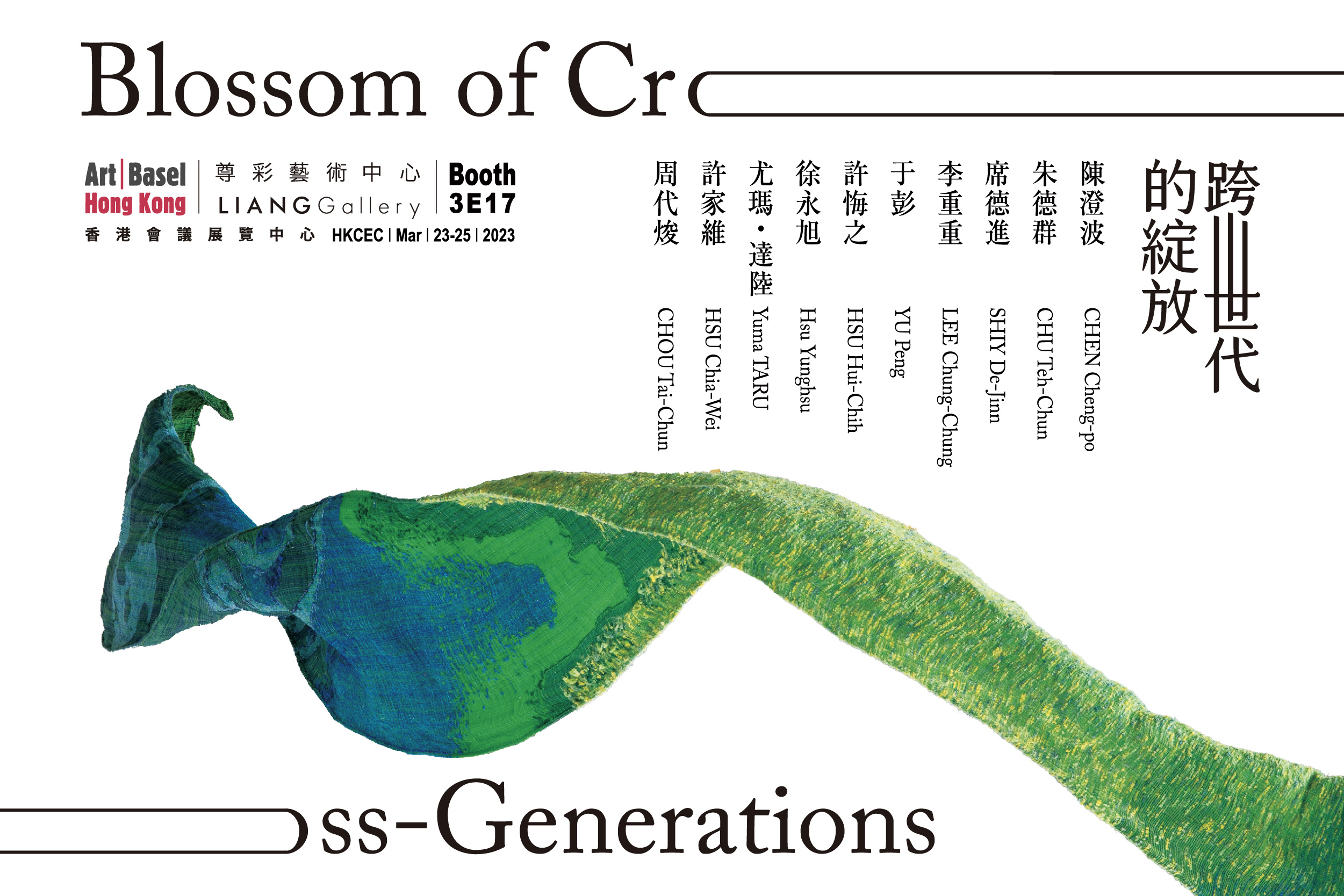 Liang Gallery is pleased to feature 10 representative artists' works at Art Basel Hong Kong with the theme "Blossom of Cross-Generations- From Binary Modern Chinese to Multidimensional Taiwanese Contemporary Art" from March 21 to 25, 2023 (Private View VIPs will have access to the show on March 21 to 22) at Hong Kong Convention and Exhibition Centre.
In the early twentieth century, against the backdrop of war and colonialism, Western ideology influenced East Asia including China and Taiwan, culturally and educationally. The first wave was the clash and fusion of Eastern and Western systems in art. Those who reflected this wave of dramatic generational change, such as CHEN Cheng-Po, CHU Teh-Chun and SHIY De-Jinn, continued to innovate and incorporate Eastern thinking into the paintings of Western theories.
While global art trends were adjusting to the post-World War II context, Taiwan was a land of creative freedom. In addition to the fact that the predominance of ink painting was debated, the art also drew inspiration from the outside. A wide range of concepts from philosophy and sociology continues to impact the boundaries of creative media and art forms.
Exanimating a time from an artistic perspective, Taiwan has multiple historical lines. Contemporary art is never just a single centre but a multidimensional light source, shining fascinatingly at every meeting point.
At the same time, our featured artist Hsu Yunghsu will exhibit his representative work 2019-37 at booth EN13 in the Encounter Sector. Hsu uses his body as a medium to create a giant piece that requires skill and accurate kiln firing conditions, which brings a highly intense experience to the audience. In addition, video artists HSU Chia-Wei's works Electronic-mobility, Earthcraft, Is the Stone Coffin a Coffin? and Chang Ting-Tong's Soap have been selected by curator Li Zhenhua for screening in the Film Sector. These works will be shown at the Louis Koo Cinema, Hong Kong Arts Centre from March 23rd to 25th.
▎ Exhibiting Artists
Classic|CHEN Cheng-po、SHIY De-Jinn
Modern|CHU Teh-Chun、LEE Chung-Chung、YU Peng
Contemporary|HSU Hui-Chih、HSU Yunghsu、Yuma TARU、CHOU Tai-CHUN
Video Artist|HSU Chia-Wei
▎ Exhibition Info
BOOTH | Galleries 3E17、Encounters EN13、Film Sector
VENUE | Convention & Exhibition Centre, 1 Harbour Road, Wan Chai, Hong Kong, China
PRIVATE VIEW |
2023.03.21 (Tue.) 12:00-20:00
2023.03.22 (Wed.) 12:00-17:00
2023.03.23 (Thur.) 12:00-14:00
2023.03.24 (Fri.) 12:00-14:00
2023.03.25 (Sat.) 11:00-12:00
VERNISSAGE |
2023.03.22 (Wed.) 17:00-21:00
SHOW HOURS |
2023.03.23 (Thur.) 14:00-20:00
2023.03.24 (Fri.) 14:00-20:00
2023.03.25 (Sat.) 12:00-18:00